001 - I'm back.
Hey Friends,
I'm back.
Right before I went on parental leave last fall, I had grand plans as to what the next few months might look like. I imagined reading and writing by a fire while surrounded by many leather-bound books and your finest whiskeys. I had visions of connecting with people around the world doing interesting work on creating a more just and joyful world. I thought that we might even be able to sketch out a cross-country roadtrip to see family and friends on the East Coast.
Yeah, that definitely didn't happen. :)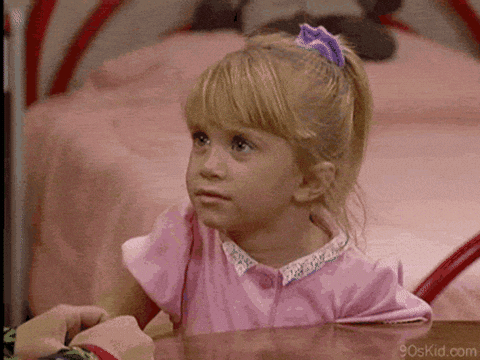 What did happen was that Elle and I welcomed our baby daughter in September, and we cocooned ourselves as we figured out our new lives as parents. Evelyn is now 9-months old (ah!), and she's a super happy and curious baby. She's even usurped Elle's role as the Protector of the Swallows here on Vashon.
I'm putting this newsletter together for a few reasons, but mainly, I have two things in mind:
Create a mechanism to notice where my attention naturally goes. Hopefully, this will build a base that will allow for pattern recognition and natural synthesis down the line.
Think out loud and share my explorations into different topics with you all. My hope is that this will spark a fun back-and-forth with many of you.
I'm sure this email will change slightly as I experiment with different formats to see what works and what doesn't. Thanks for going on this ride with me.
So, here are a few things that I thought you might find interesting. I know I did.
1/ Juneteenth is finally recognized as a federal holiday. Perhaps we should all walk 2 1/2 miles to celebrate everyone involved in making this happen, especially Opal Lee.
2/ Last week, Audacity, a crypto venture fund that funds Black and African crypto founders worldwide, launched with a lot of buzz. And of course it doesn't stop there. There are plans to transition the fund into a DAO.
3/ The Hewlett Foundation changed their program name from "Global Development and Population" to "Gender Equity and Governance." The note by Dana Hovig (former BMGF) provides a thoughtful reflection of the current state of foundations, and this line captures the moment well: We know that how we fund is just as important as who we fund.
4/ Kings of Leon released an album as an NFT. It turns out that Maroon 5 have also gone into the game. What's wild is that they have also launched a DAO that is designed around creating positive environmental and social impact. As of Friday, June 18th, there were 54 members. And yup, I signed up. There's nothing more fun than getting a front-row seat for something so odd.
5/ Speaking of NFTs, I made one last weekend. Check out Nita as a NFT.
6/ Findings from Caribou Digital suggest that 94% of mobile money transactions are done via USSD. Even among smartphone users in their study, 87% of all transactions were done by USSD. Note: this work was funded by the Gates Foundation.
7/ Google NBU launches their Voice Playbook to help the tech industry why and how people use voice to interact with technology. Note: the Last Mile Money program (BMGF funded) worked with Google NBU to launch the Digital Confidence toolkit last year.
8/ Staying with Last Mile Money, the team just launched an accelerator program to support startups working on cash-in cash-out networks.
9/ 19% of households in the United States carried medical debt in 2017. RIP Medical Debt announced that they are going to wipe out $278 MM of medical debt for 82 K people.
10 / Oh! And I rebooted my personal website and made it super lofi. Do we really need a personal website in 2021, especially when it's so easy to make your Notion page public? Maybe? Maybe not? But it's a great excuse to tend a digital garden and tinker with different technologies and concepts. Come check it out!
Ok, that's it! See you all next time.
All the best from sunny Vashon,
Dave